Wuldi Cultural Experience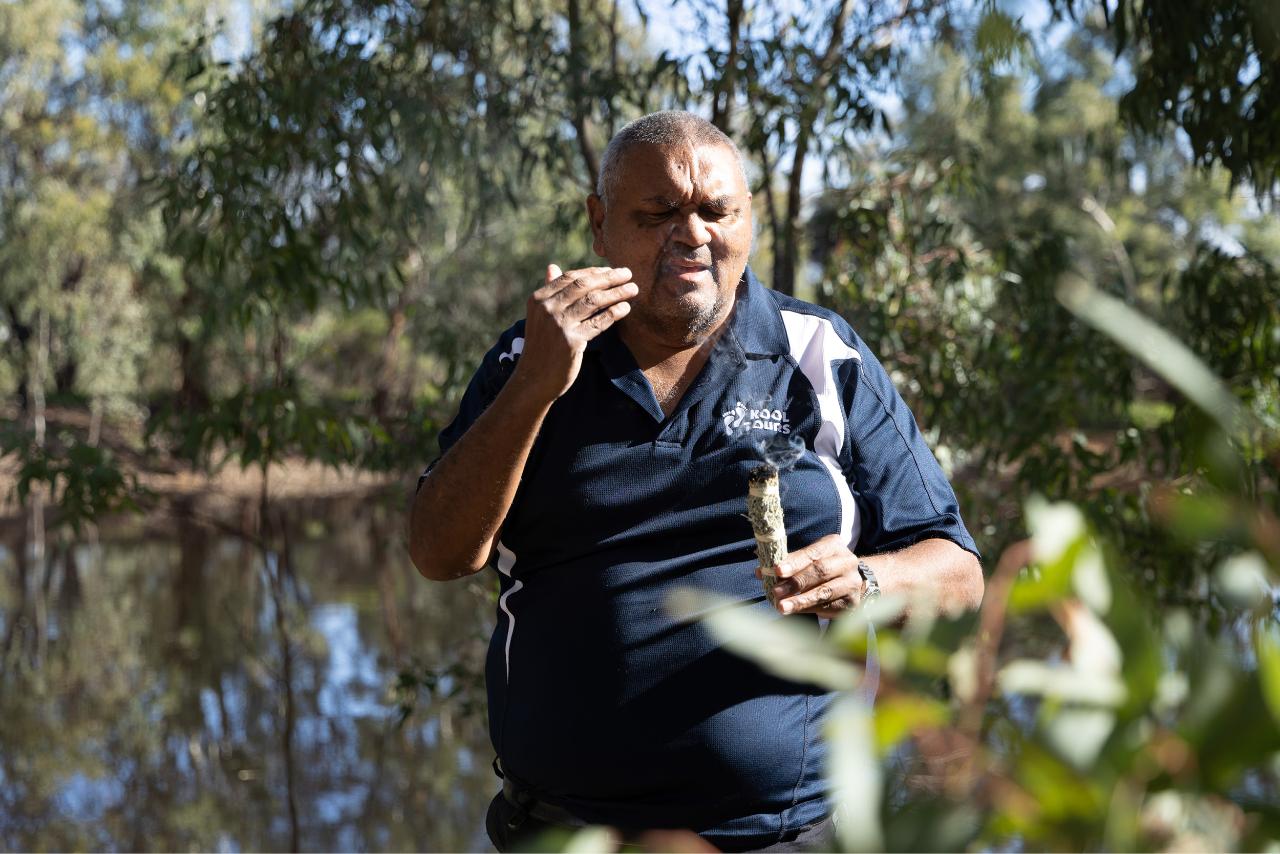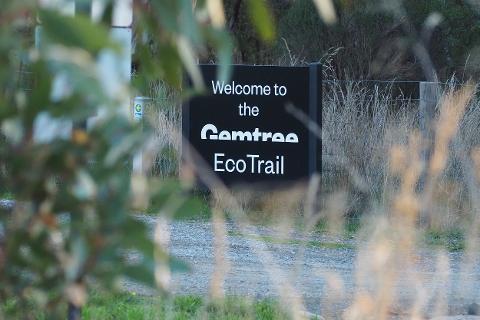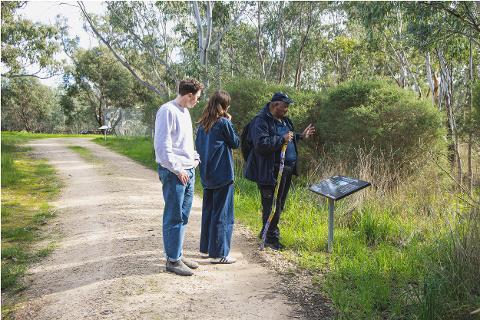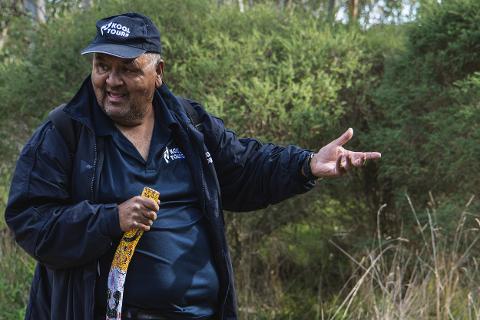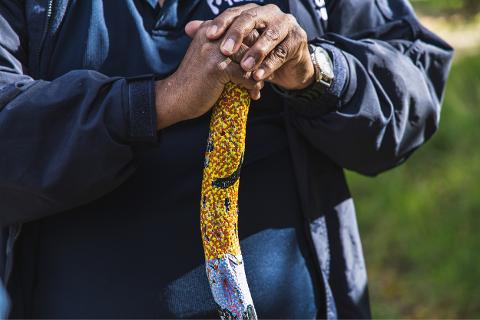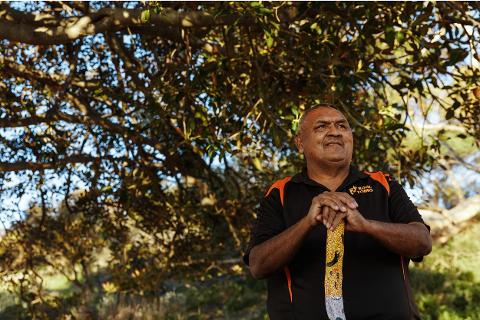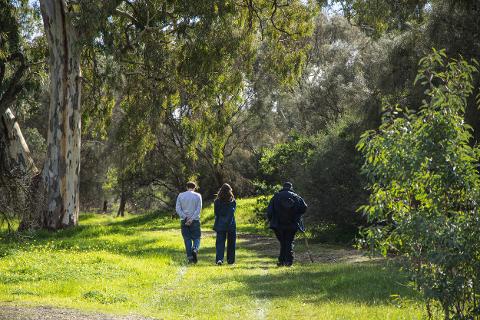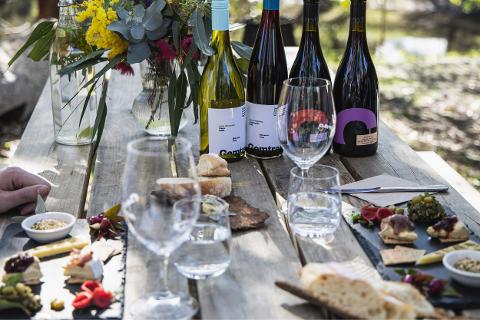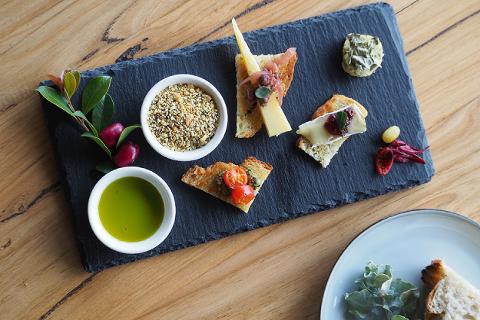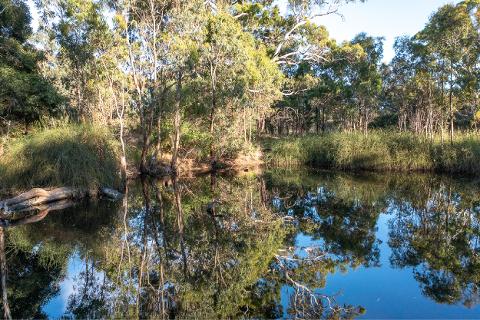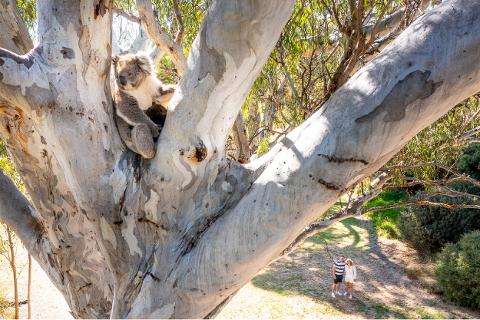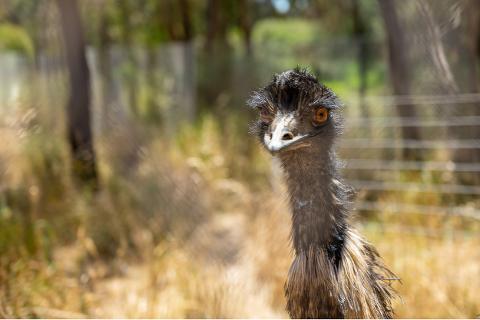 Varighet: 120 Minutter (ca.)
Lokasjon: McLaren Flat, SA
Produktkode: WCE
Wuldi Cultural Experience
at the Gemtree Eco Trail.
The wuldi or eagle in Ngarrindjeri language, soars high above us, observing the land and the people, keeping its watchful eye over how we protect the environment.
Join Ngarrindjeri elder, Mark Koolmatrie to walk the Gemtree Eco Trail, a place of natural beauty, sharing the ancient stories of his people and exploring our responsibilities of caring for the land, waters and eco system.
Mark Koolmatrie of Kool Tours is a Ngarrindjeri elder who is passionate about continuing the work of the wuldi upon the ground, nurturing the environment and teaching the connection to self through nature. Mark is the winner of the 2021 South Australian Landcare Award for Indigenous Land Management.
Mark says, "Walk in parallel with the land, the land speaks to you if you allow it to".
Join Mark as he invites you to look upon the environment around you through a cultural lens. Make a connection with the land and perhaps even uncover the legacy you want to leave.
Finish your experience with relaxed conversation, a native food plate and optional flight of Gemtree biodynamic wine while you take in the natural beauty of the Eco Trail.
TOUR DATES & TIMES:
Saturday, 24th February, 5pm - 7pm
Saturday, 16th March, 5pm - 7pm
Saturday, 20th April, 10:30am - 12:30pm
LIMITED TICKETS AVAILABLE
20 tickets only per date
ABOUT MARK KOOLMATRIE
Mark Koolmatrie is a Ngarrindjeri elder and owner of Kool Tours, an indigenous tourism experience. Mark has long been a leader in his community and a protector of the natural environment. Mark began his work in the community as a schoolteacher before moving into areas of health and welfare.

A scholar of cultural and environmental studies, Mark completed the Graduate Diploma of Natural and Cultural Resource Management at Deakin University in 2016 and wrote a thesis titled "Tribal Man in Contemporary Australia" in 2017.
Mark has travelled the world to share his insights and wisdom, including Geneva to deliver a paper on sovereignty to the United Nations Forum in 2013 and coordinated a journey of Ngarrindjeri Elders to conduct a ceremony with Lakota Elders in South Dakota, USA in 2019.
Today Mark resides on Kaurna Country conducting cultural tours that offer the history and knowledge of the local Tribes of southern South Australia.
Awards and Leadership positions
· 2021 South Australian Landcare Awards - KPMG Indigenous Land Management Award
· 2021-2022 Director Ngarrindjeri Aboriginal Corporation
· 2019-2022 Chairperson State Aboriginal Heritage