Tirkandi - Culture, Connection and Country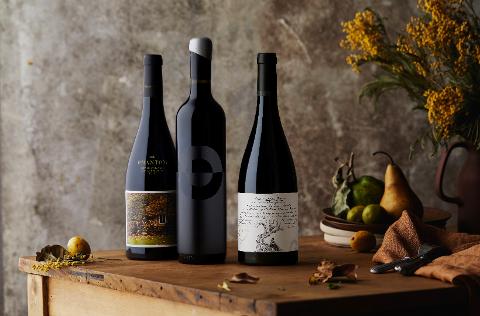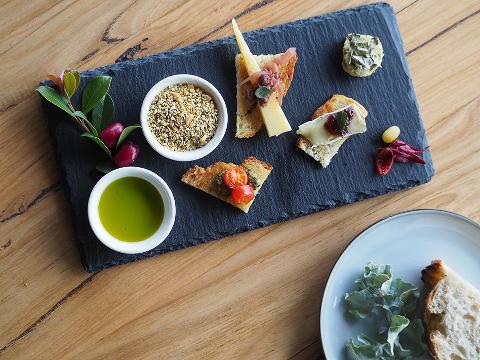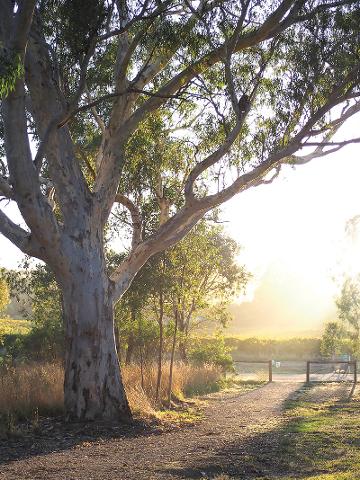 기간: 3 시 (대략)
위치: McLaren Flat, SA
상품 코드: GTCT
Yellaka - Old Wisdom-New Ways, presents Tirkandi in partnership with Gemtree Wines. A journey towards ways of understanding the spirit of place and the story of our cultural landscape in the Gemtree Eco-Trail.
Tirkandi: Culture, Connection and Country
Join us at the Gemtree Eco Trail with Senior Cultural Custodian Karl Winda Telfer. Karl is hosting Tirkandi, a journey towards ways of understanding the spirit of place and the story of our cultural landscape at the Gemtree Eco Trail.
A walk that rewards the wondering, Karl will explain his people's deep ancient connections to the land, plants and animals, including the Gemtree Eco Trail's resident emus and koalas.
Discover how to identify native plants with biodiversity conservationist Dana Miles and learn the various ways third-generation grower Melissa Brown is protecting the land for future generations.
Set amongst towering ancient gumtrees, the walking tour is followed by a wine and native food tasting. Explore new flavours with a plate of native bush food while tasting a flight of our finest biodynamic and organic certified wines.
Dates
Saturday 5th February 2022, 4-7pm (Twilight – daylight savings)
Saturday 26th March 2022 4-7pm (Twilight - daylight savings)
Saturday 23rd April 2022 10am - 1pm
Saturday 21st May 2022 10am - 1pm
Tickets
Limited to 20 tickets only
About Karl and Gemtree
Karl is an award-winning artist, designer and creative cultural producer. His ancestral tribal bloodline links him to Mullawirraburka Yerta – his grandfather's country, the Mullawirra Meyunna (dry forest people) of the Adelaide region. He began walking the story of his Parngkarra – Yerta traditional country from a young age and has a deep spiritual, cultural and ecological connectedness with his land, sea, sky and country.
Karl was the first Associate Director for the Adelaide Festival of Arts in 2002, is co-Director of Yellaka, which aims to keep young people strong in culture and identity and he collaboratively created YABBARA for the 2019 and 2020 Adelaide Fringes.
Gemtree Wines is family owned and operated and is based in the McLaren Vale region of South Australia. Choosing biodynamic and organic regenerative methods to farm its vineyards results in fruit of exceptional quality allowing wines of elegance and purity to be made. This commitment has also seen The Gemtree Eco Trail, once a barren piece of land, become a biodiverse wetland and haven for native birds, plants and animals. The 1-kilometre trail reveals the unique and diverse habitat that has evolved through this regenerative dedication to the land.
About Dana Miles
Dana Miles is a natural resource manager and biodiversity conservationist who has spent over 15 years in the environmental industry after obtaining her Bachelor of Environmental Management Degree. For the past 12 years she has been dedicated to working with landholders to improve land management practices with an emphasis on creek-line restoration. Dana's previous role with state government as a District Officer for the Adelaide & Mount Lofty Ranges has led her to bring a wide range of practical and on-ground experience with a passion and knowledge for identification of native plants and weeds, developed strong networks with the Viticulture industry with the development of the Wildlife for Wine Project and is proud of her community engagement skills in leading volunteer groups to achieve large- scale grassroots projects.
Dana holds various positions representing community engagement and biodiversity conservation; she currently holds a position on the Goolwa to Wellington Local Action Plan (GWLAP) Board, is a technical advisor on the Biodiversity McLaren Vale Board and is actively involved in local environmental projects in her home town of Macclesfield in the Adelaide Hills. Her new role as Communications and Engagement officer for the Hills and Fleurieu is an exciting opportunity for her to support volunteer groups and natural resource centres, leads citizen science projects along with media promotion. Dana believes education from a young age is paramount with the message being that without a healthy environment, we cannot have a healthy well-being. Dana shares this message with her 2 young girls with whom she shares her dreams of a South Australia which leads the world in where we are all taking action in our communities for the protection of our environment.